"为爱心跳" - "Beating for Love"
PORTS 1964
Flagship store,
Shanghai 2017
Alan Grillo & Davide Quadrio

Activation concept
Setup design





On October 2017, the Ports flagship store on Nanjing West Road in Shanghai 2018 kicked off the Shanghai International Fashion Week with the release of the #LOVE capsule series by Milan Vukmirovic.
Local celebrities such as Ouyang Nana, Qi Wei & Li Chengyi, Edison Chen, singer Gao Qi, Ma Bozhen, Zhou Zhennan and many others, joined to participate in a fashion flashmob dedicated to the beating rhythms of love.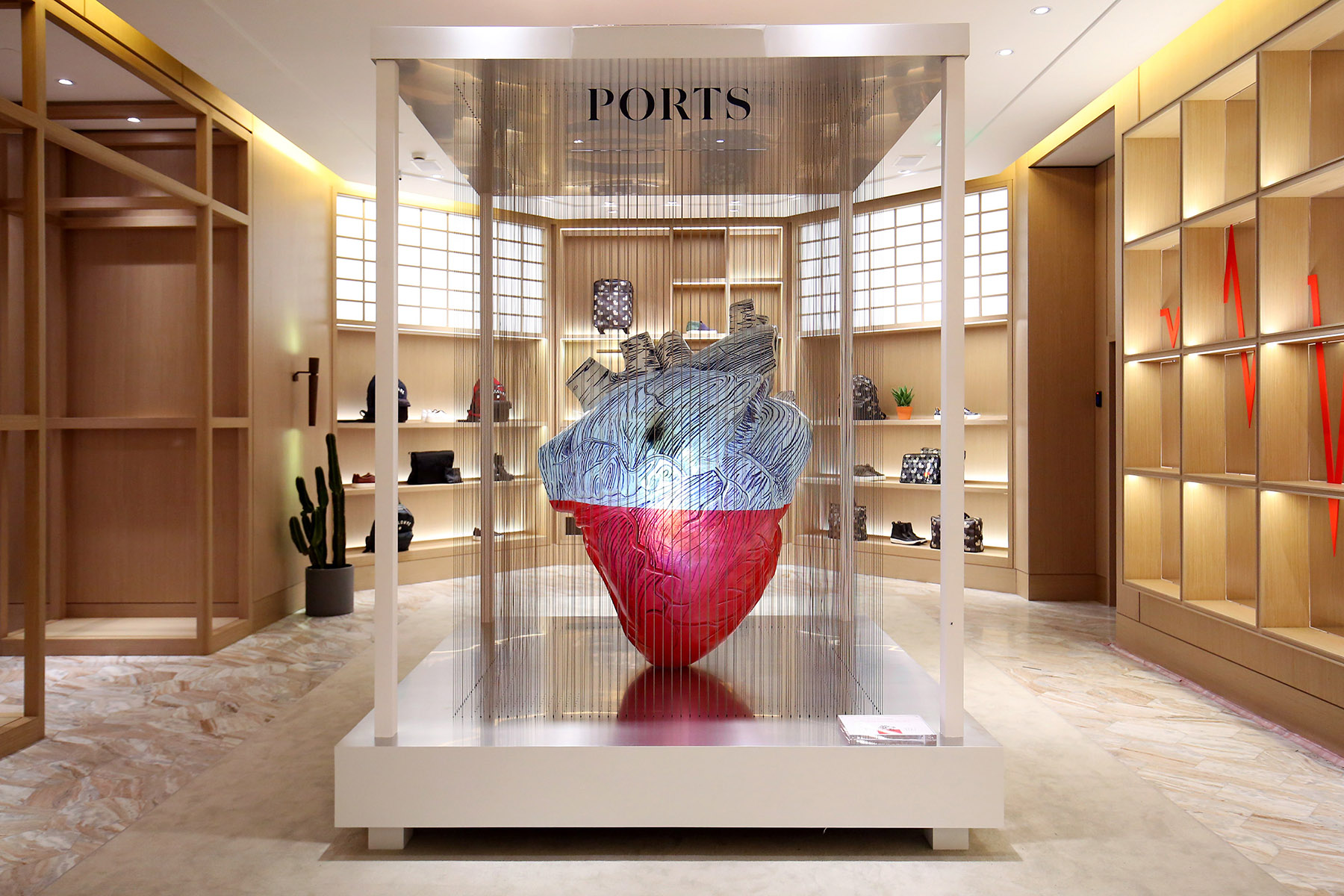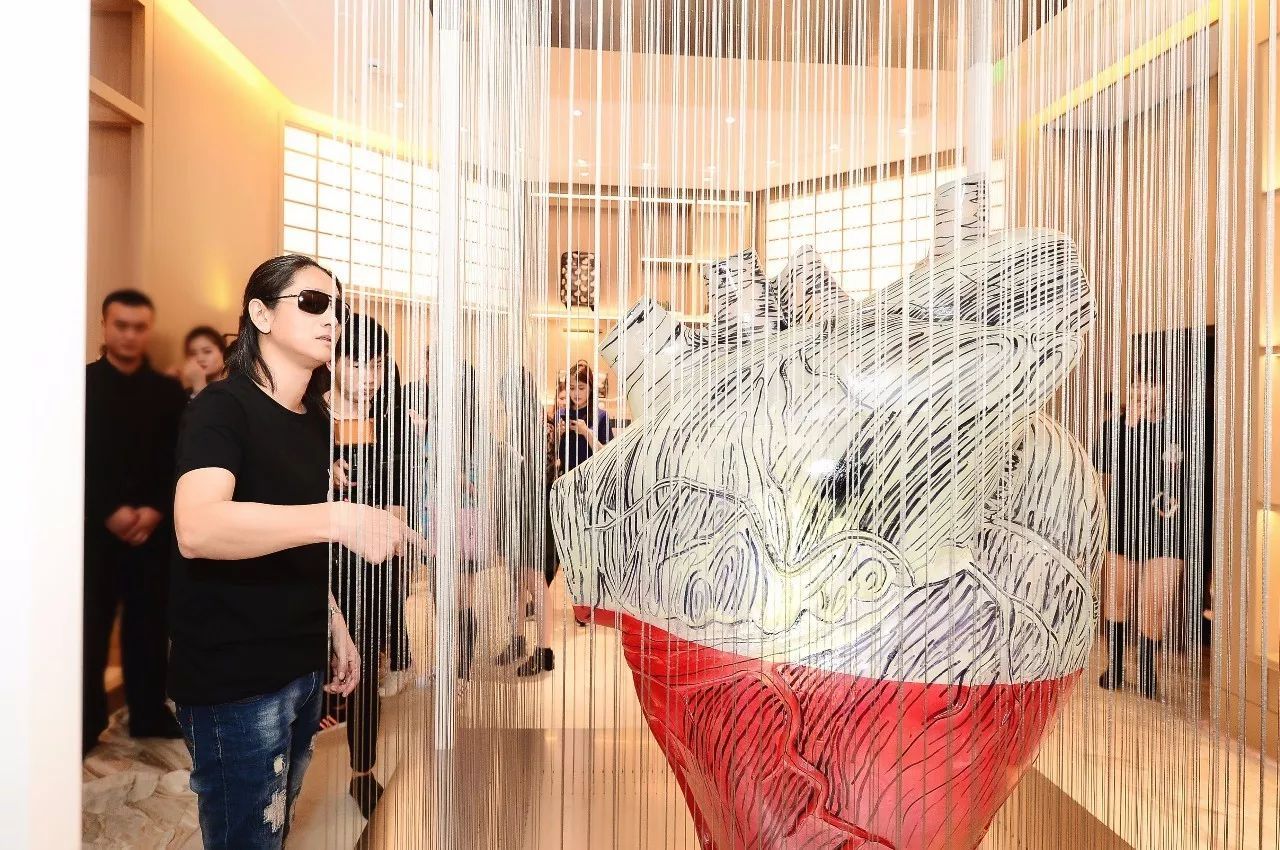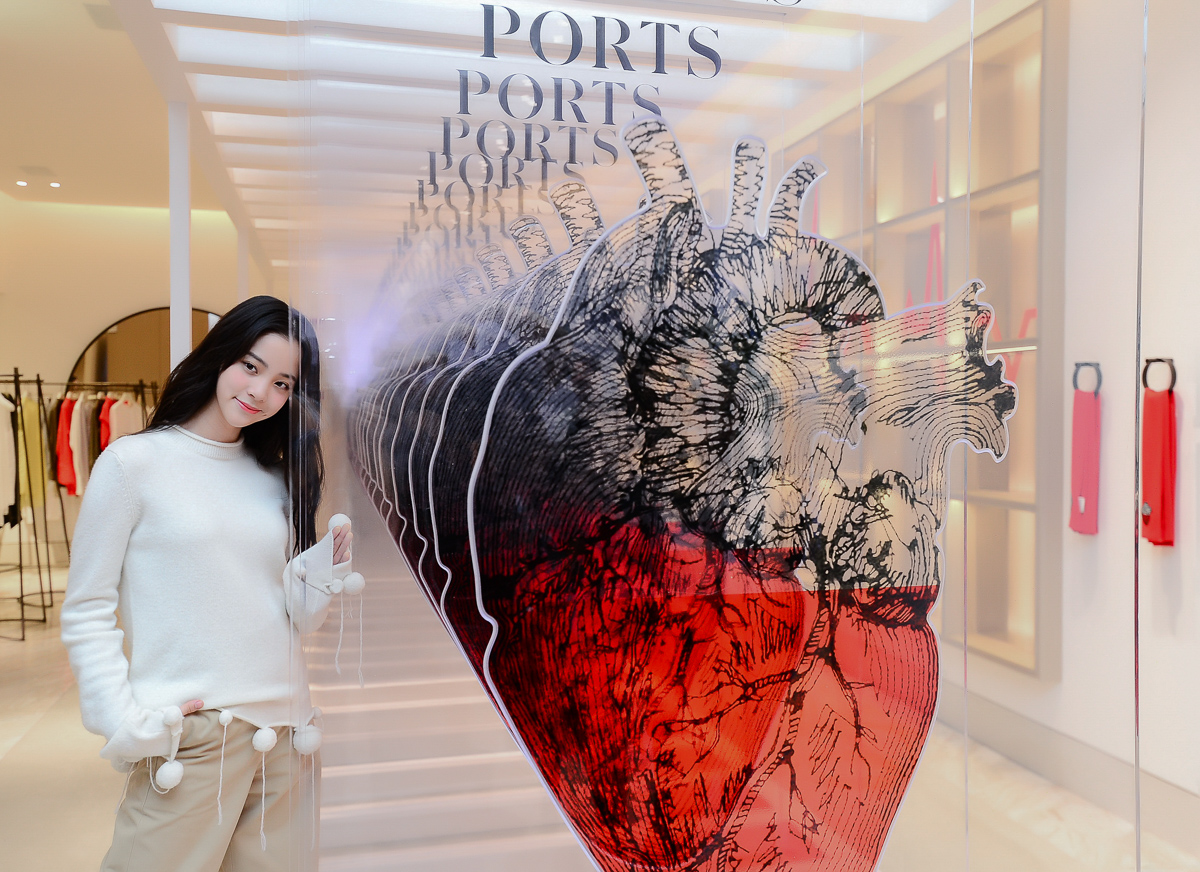 CONCEPT

The event for Ports in Jing'an is based on coming back to a place of intimacy and passion.
The whole building is transformed into a pulsating and beating HEART for the occasion.
Inflatable installations on the roof and facade extend the geometrical surface of the building, animated by projections and light games , the window facing the street breaths and beats like a heart by responding to people passing by.
The Event is activted by a flashmob performance, with an equipe of vertical dancers on the façade here, guiding the attention from the streets into the heart of Ports' flagship store.
The whole performance is followed by drones that do live-casting on the facade screens.



The mob runs inside the beating flagship store, the epicenter of your love, where models and KOLs activate totemic sculptures.
The upper floors display the patterns and key visuals of the collection, animated by augmented reality sculptures inspired directly by the logo/patterns of the collection.
A large inflatable installation with a led wall hosts and entertains the guests showing all the elements of this personal travel into the concept of #LOVE : walls are "breathing" through LED animations of patterns and totemic elements, a central island creates a visual BEAT with totems and collection items appearing and disappearing. Food and drinks are custom made by a renomated italian food designer
TOTEMS Concept
There is a universal form of energy throughout all cultures and religions, LOVE.
Love is the generating force of the universe, from which all forms of being result from and become what they are in this world.
Reality is shaped by Love under the 7 laws of creation.
These Seven Hermetic Principles are as follows:
Mentalism
Correspondence
Vibration
Polarity
Rhythm
Cause and Effect
Gender
Totem Designs